Art Class for Kids and English Practice
In this Art class we will learn about different materials and art techniques. In a relaxed atmosphere, the children will be guided to create their own work of art. Their own creativity will also be encouraged.
The class will be held in English and the teacher will make sure that the communcation is understandable.
This course is offered for children (from age 6- about 12) of elementary school age.
A parent- child course for Kindergarten-kids (age 4 onwards) is going to be set up as well. Please contact me for further information.
About the docent:
Sigrid Zitz is an artist, occupational therapist and language teacher. The focus of the course is art and the participants of this class will also benefit from her other professional experiences.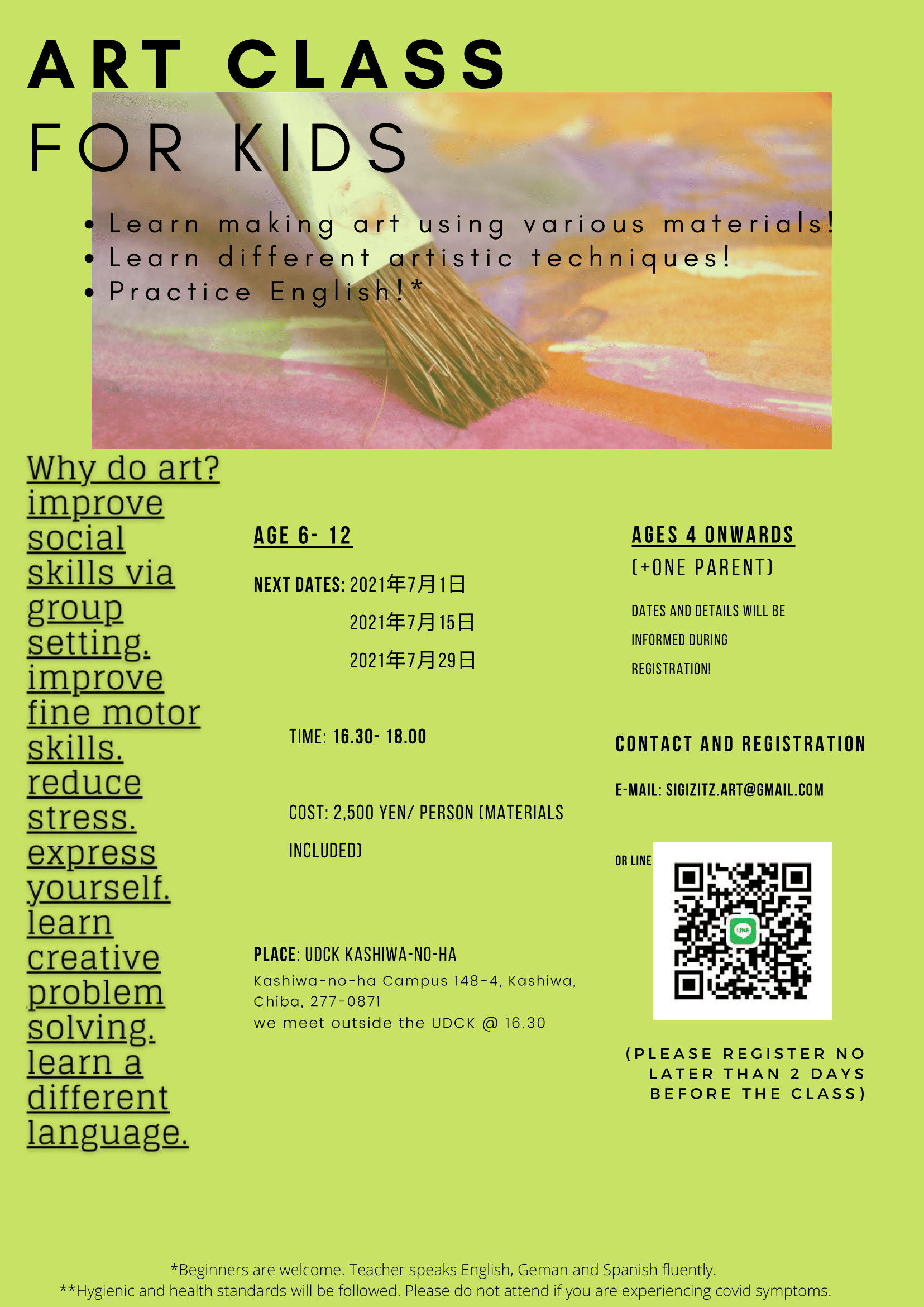 イベント詳細
開催日:2021/07/01,15,29
時間:16:30-18:00

場所:

we meet outside the UDCK building, Kashiwa-no-ha Campus 148-4, Wakashiba 178-4, Kahsiwa Chiba, 227-087

主催:Sigrid Zitz 

問合先:sigizitz.art@gmail.com /line: 80-8853-0236
LINE公式アカウント
UDCKの公式アカウントを友だちに追加すると、気になるイベント情報がスマホに届きます。